Confession time!!!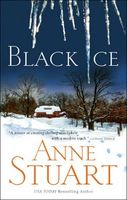 Yesterday's
RTB column
almost brought out a severe fangirl reaction from me.
*hanging my head in shame*
The writer never gave the name of the book, but just by her description you knew it was Black Ice. She couldn't finish it because she didn't feel the hero and heroine suited each other.
All these horrible thoughts started going through my mind. Why didn't this person get it?? Isn't it obvious, they're supposed to be complete opposites... What is she ...?
Then I read Mary Stella's comment, and it said kind of what I was thinking, but in a very nice way.

Now, I agreed with what the writer was saying, I just completely disagreed with her example. I know there are plenty of people who didn't like Black Ice, and I have absolutely no problem with that.
I have no idea what came over me, I'm blaming it on PMS.

Have a good one, Tara